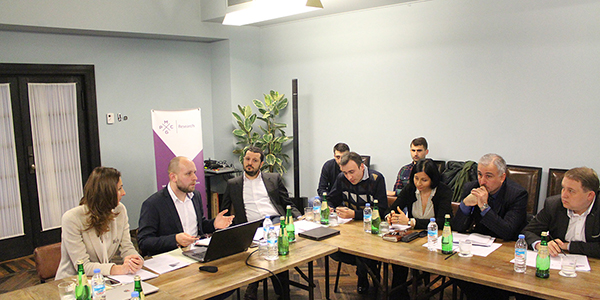 On February 22, we hosted a presentation and public discussion of research outcomes regarding railway infrastructure in Tbilisi.

The research focused on four main aspects of railway infrastructure in the capital city:


Status quo
Railway bypass according to 2009 project
Tunnel from Navtlugi to Didube
Partial relocation of the railway

There was a multidimensional analysis of possible developments in the following aspects: urban space being freed up for residential, recreational and commercial use, as well as for transport corridors, by removing railway infrastructure; safety risk assessment of potential impacts on the population in case of railway accidents or spillage of cargo; environmental impact assessment, including noise and vibration level and impact in case of cargo spillage; and various economic aspects such as costs, capacity, impact on passenger transfer and on railway-related enterprises, as well as implementation costs for each of the possible alternatives.




"As a result of the comparative analysis, the –building of a tunnel and partial relocation of the railway have the best indicators in terms of urban, safety and environmental aspects. However, in order to select the best option, it is essential to conduct deeper analysis of the economic effects", explained Giorgi Babunashvili, Affiliated Researcher at PMC Research.

The study was conducted by PMC Research, as part of the project "Public Policy Discourse and Dialogue Platform", with the support of Policy and Management Consulting Group (PMCG). The project aims to create foundations for professional debates and to raise awareness of possible threats. It also aims to discover young researchers and increase their participation in policy dialogue.

Please kindly follow the link below for detailed information about the project:
Public Policy Discourse and Dialogue Platform